Mary Nakawoza, a June baby born into an amazing family with siblings worth dying for. She holds a bachelor's degree in Financial Mathematics and Statistics from Uganda Christian University with a major in Mathematics and is currently working with an Engineering Consultancy firm . She is a basket of various skills like mending clothes that she actually wears.In her  free time, she does charity and voluntary work with some friends.  
Connect with Mary : Facebook 
Who is Mary Nakawoza?
Mary Nakawoza is a young Ugandan lady born over 20years ago. I have lived here most of my life and I am happy with my life. I am a Christian too.
What schools did you attend?
I attended a nursery school in Mulago, Hormisdallen School, Kitante primary school, proud alumni of Gayaza High School and Uganda Christian University.
Word has it that you have rich skills and some people have stated that you are going places , how far true is this?
Rich skills wow!!! I am not denying that one bit because I know who I am especially with Christ at the centre of my life. When a girl in this era can tailor her clothes, plait hair, do artwork, work a managerial job, do ministry and voluntary work, cook and do house chores plus be able to have a social life with all this, you cannot call her ordinary.
Which people do you look up to and why?
The first person I look up to is my mum. Sounds cliché but it is true. She has held it together for the family since I started to understand. She has stuck in the highs and lows of the family and with us and I want to be that woman for my family in future.  Oh did I mention she stills wakes up to make breakfast for her kids even when we are all so grown, sweet!!!  (no she is not adopting). I have other people like Mthuli Ncube of the African Development Bank. I want to be like him career wise when I grow up.  Joyce Meyer, I admire the growth in her as a Christian and some more.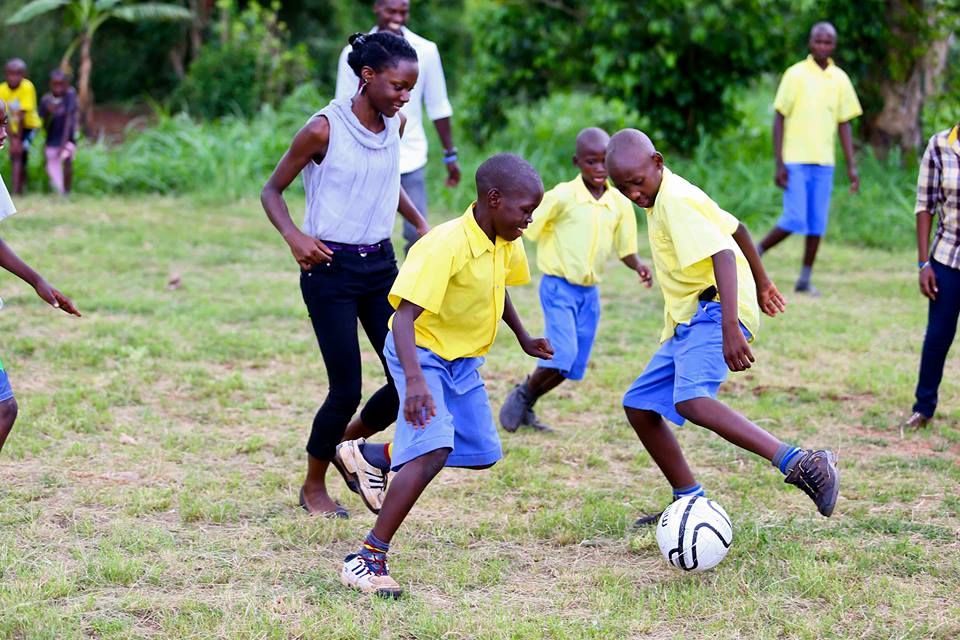 How do you earn a living?
I work to earn a living. I am employed by Newplan limited, an engineering consultancy firm. It is an amazing team of Consultants that include Engineers, Architects, Sociologists, finance gurus and so many more. I am a totally independent woman so you wont find me asking men for money (hihihihih)
Given an opportunity and you are granted a large sum of funds ,what businesses or projects would you set up and why?
Since I am already committed to a charity group, this would have to go 1st choice. Every time we even as much as visit these kids at the orphanages the joy and satisfaction I get cannot be forged.
Second would be starting up a firm of Financial Analysts. This is my profession and I like to call them thinkers. Building and maximizing brain capacity by finding solutions to all kinds of mathematical, financial or economic issues is something I find interesting.
Third would be a clothes making or tailoring business. I dream of a day I can walk into a large hall I own full of my 50 plus employees. It would be full of sewing machines, dummies, needles, colour, clothes, clothes and more clothes. I love clothes and dressing up and yes you can pay me to shop I don't mind.
Forth would be an art gallery. For some reason I have grown to love art and artwork. I love the creativity of people and the way its expressed. Once in a while a draw a few things of my own here and there and it feels good. I will send you some soon.
Tell us more about the charity work you do.
Some few years back, a young lady I call a sister and a friend started a group called 40/40. This group is meant to try and meet the needs of disadvantaged children every way possible for them. With a bunch of many friends and use of social media, we visit orphaned children, collect and purchase items for them to have a better life, hold fundraising events to increase on our income that also helps sustain the cause.
READ ALSO: Esther Kalenzi interview
What would be your expert financial advice to the Ugandan government on the budget?
Expert financial advice indeed!! Making a budget for the country is key. The government also needs to make sure thi9s budget is prioritized. This is what will give the country independence. Without a structured plan the country cannot be built.
Secondly, when a budget is made, the government needs to stick with it. If money is allocated say to the Ministry of Health, under no circumstances should it be used by the Ministry of Education. Also, both ministries need to make sure they are not over and above their budgets. This surely reduces on issues like lack of funds; the country shall have organized spending and more savings, reduced need for donor funds, the government shall be ready for unexpected events and could even produce more money.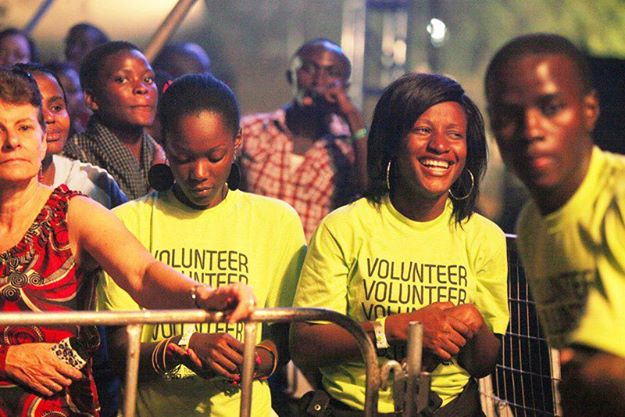 How would you like to be remembered?
I would like to be remembered as an inspiration to someone, as a woman who changed the life of someone. I would like to be remembered as a friend and as a fighter and achiever. I want my name to be written on peoples hearts not on my marble.
"I want my name to be written on peoples hearts not on my marble."
Recommended by: Nakazibwe Julie
<
---
We would love to here from you,drop us all your comments and inquiries via [email protected] , request for an interview ([email protected]) or advertise with us, send your inquiry to [email protected] and we will get back to instantly.