Oneqn 1st Anniversary – On the 17th of December 2012 The One Question Network was incepted to provide an interactive form of promotion and today the 17th of December 2013 we celebrate our first anniversary.Below are some of the anniversary messages from various people.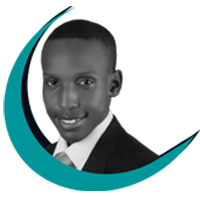 Kamugisha Samuel
Creative Director, Zyee Idyaz Ltd and co-founder of The One Question Network
"It all began with a dream to set up a platform that would interactively promote various personalities and businesses, and at this utmost moment I can gladly say that that dream with every day that passes by becomes more real. I would like to commend the active team of Zyee Idyaz Ltd / The One Question Network who have worked around the clock to reach this day and most of all the diligent readers of The One Question Network and the interviewees we would like  make this promise that we will tether  Oneqn to fully suite your desires. Happy Anniversary Oneqn and lets celebrate "One-ness". To God be the glory.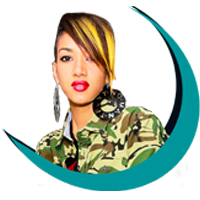 Nyanda
Raggae & Dancehall artiste
Thank you so much for the love and support…God Bless you and your families in the holiday season.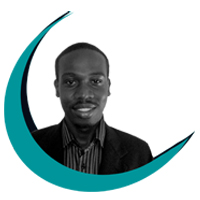 Ivan Odongo
Managing director , Spradar Limited
It has been great being associated with The One Question network. One thing I've loved about The One Question Network is the free publicity they've given to many individuals including myself. The idea is great, and the platform is awesome. Bravo to the brains behind The One Question Network and congratulations on your first anniversary. Looking forward to more from you guys.
Martha Byoga
Poet, Dancer and Writer
My experience with The One Question Network was pretty awesome; I liked the interview (that got shared numerous times by the way) and the widespread publicity on blogs, Twitter and Facebook. I can proudly say that publishing that interview and my poem along with it did elevate me in a way and I most thankful. I'd like to congratulate The One Question Network on their one year anniversary and may you succeed and continue to promote people and their dream like you did with me.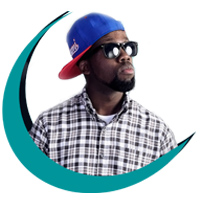 Maluda  
Gospel Rap Artiste
Thank God for The One Question Network, it's doing a good job in pushing artistes up. Its hard work and presence can't be ignored. I'm looking forward to next year and experience what they have install for us.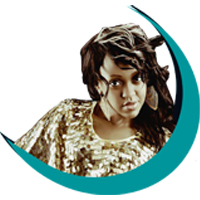 Mya Baganda
Artiste, Fashion Designer, Businesswoman
A sneak peek on quotations from The One Question Network gets me thinking, 'Hey why didn't  think of that?' But at the same time words of wisdom and knowledge is all I look forward to from The One Question Network. Happy anniversary.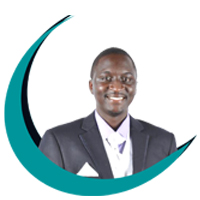 Clayton Nyakana
Software Engineer, Business Development Manager, Hereza Solutions
There has been this perception that people in Uganda go to school to just get papers but The One Question Network is changing that. It has created a platform where self-driven professionals who have applied the skills they have acquired over time can share experiences and inspire the masses. Thank you OneQn.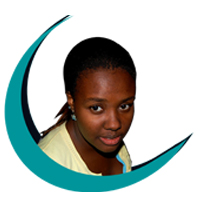 Laura Byaruhanga
Director, Open Mic Uganda
Several months ago on Facebook, I came across The One Question Network. I was immediately intrigued because being producer/director in Open Mic Uganda, I was in search for a unique virtual platform to showcase our poets on. One Question Network was too good to be true because it would help expose our poets to the world through an interview and go into their personal lives and their journey as a poet; an opportunity our audience would not get from the few minutes they are exposed on our shows.
 
Several months later and we have had a good number of the Open Mic Uganda poets exposed on this incredibly creative platform! The interviews will leave you intellectually satisfied, amazed, or with the urge to roll on the floor with shrieks of laughter! So it's with utmost pleasure that I thank Samuel and Jesse of The One Question Network for giving Open Mic Uganda our weekly slot. Happy Anniversary, and we hope to continue our partnership in 2014. God bless and from myself and Open Mic Uganda, Merry Christmas!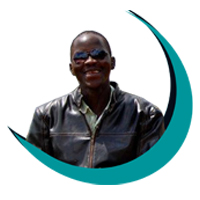 Rapa Thomas Ricky
Managing Director of Kampala Boda Boda City Tours
The management of Kampala Boda Boda City Tours wants to thank and appreciate the great work The One Question Network has done for the last one year. We hope to enjoy the fruits of your great work forever. Long live The One Question Network and its management. The sky is your limit. Happy one year anniversary.
TMS Ruge
Cheif Marketing Officer at Redcore Money Transfer,
Communications Consultant at The World Bank, Board Member at Hive Colab Uganda
Owner at TMS Ruge Media, Founder & Editor at Project Diaspora
It was a pleasure to be on The One Question Network earlier this year. I love the innovative format. It has been a busy year and I look forward to continued growth for the platform. I am a big fan and I expect more in the coming years. Lets go!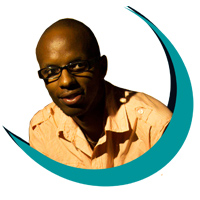 Amin Swai
Founder, onSpot Magazine, Director of Aspire Youth International, Managing Partner at Xtreme Sparkle Solution.
The One Question Network is a great platform that promotes individuals. Congratulations for making a great one year of promoting successful individuals and inspire others."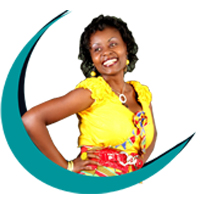 Allen Majara 
Gospel Artiste, Employee at Uganda Telecom
Hope this finds you well. On behalf of my team, allow us to congratulate The One Question Network upon making one year. The best is yet to come. May God enable you grow beyond your imagination and keep thinking big because 'As a man thinketh so is he' Prov 23:7a. The only impossibilty is in your mind and that's the only obstacle you can never overcome if you don't look at the bright side of every situation e.g. the opportunity, the missing link, the positive,etc.. Worries are for cowards and fools, after all can you gain anything by worrying?? Guess what, we go back to the statement 'It all starts in your mind' and what happens there after, you can surely control.
'Believing without confessing is as good as winking in the dark' the bible says 'A man shall eat well by the fruit of his mouth' Prov 13:2a. We don't live on luck or chances but on the blessings bestowed upon us by God through His Favor.
I'ts important to plan but live the outcome to God who knows you better than yourself and remember He helps those who help themselves 'Go to the ant, you sluggard! Consider her ways and be wise,.' Prov 6:6.. Thank you for supporting us. We will eternally be grateful. We look forward to more interactions and may God use you continually to be a blessing to His people. He is the rewarder not people but through people. In short look to God for everything and develop a personal relationship with Him. You will live in amazement and never to turn back.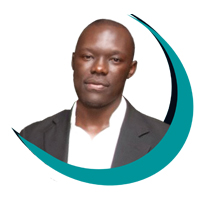 Joseph Owino 
CEO & Founder, Owino Solutions
As The One Question network celebrates the tremendous work it has done in the past year, I am honored to know the vibrant team behind it's success. I look forward to witnessing more accomplishments from them! Best wishes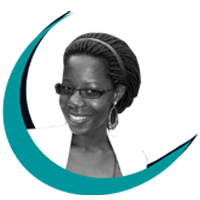 Rhoda Mukasa 
Graphic Designer
The One Question Network is one of the many ways for youth to showcase  what they can do and get exposure especially through social media. And as you celebrate your anniversary today, may the next years be more fruitful and cause you to expose more youths and their talents, Happy Anniversary. 🙂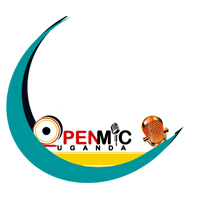 Open Mic Uganda:
Platform that promotes Poetry
We would like to congratulate The One Question Network on their one year anniversary. Our partnership has yielded some great publicity for both The One Question Network and Open Mic Uganda and we will continue to work together and support each other in future. Open Mic Uganda would also like to thank The One Question Network for the great experience it has given us and the associated poets with the Five Plus Interview and Quotes. May you continue to expand and be a blessing to all social media users; Congratulations.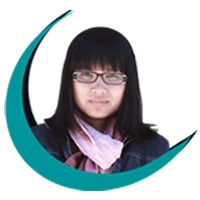 An xiao Mina :
The One Question Network is an awesome site for learning about Uganda's creative community. It's short and to the point but very informative.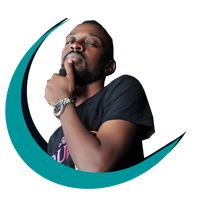 Danny Diaz Mwesige
CEO & Founder Optimal Entertainment
A mind well fed on positive thoughts reaps bigger than anything ever inverted and so does a body well fed on good food. How you do this is usually your choice and how you wish it to happen. Wish others well. Listen to good music for all I do is wish everybody the best season and years filled with positive vibes.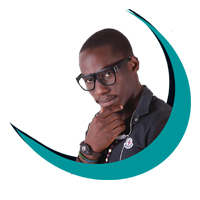 Muro
Gospel Artiste
Greetings to you all. I want to thank The One Question Network for the great work they have done in a year. As well, a happy birthday for making a year. May the Lord bless you with fresh anointing.