Today we have achieved an extra milestone by attaining three years of existence and we are excited that we have reached this far and along this journey we have attained volumes of success ,oneqn started out as a very basic platform with one question asked and one answer given and with such a model wasn't achieving our main plan of promoting individuals and businesses,so,we expanded our horizons to more detailed interviews that helped to give the readers more content among the select "interviewees".In 2014 -15, we embarked on the provision on diversified positive content in sectors of business,technology and health which are among the strong drivers of the world.We intend in the next generation of oneqn to have the readers more involved in the process tailoring oneqn to best suite them and we would like to thank  you for continually supporting our vision raising a generation of people with a positive mindset ready to inspire and positively change their communities and world over.
Below are the remarks from some our first oneqn community.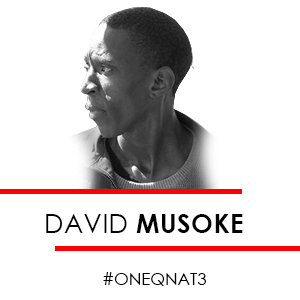 DAVID MUSOKE (SOFTWARE DEVELOPER)

"Oneqn has from the beginning brought us in touch with innovators and interesting people from all walks of life. Seeing 1Qn grow from early twitter sessions to such dizzying heights has been a tremendous experience .Hope to see more of the same in the future."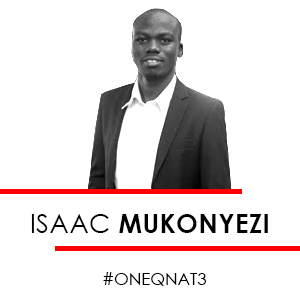 ISAAC MUKONYEZI ( CO-FOUNDER WEMIX (WWW.WEMIXENT.COM) )
"One of our major collaborations when we started out was with One Question Network, they reached out to us for an interview which was flattering enough and sent across a positive sentiment. The friendship begun then and we have seen their platform grow to host some of the big profiles within and outside of East Africa. Three years are great but we wish them even more years filled with good success upon good success."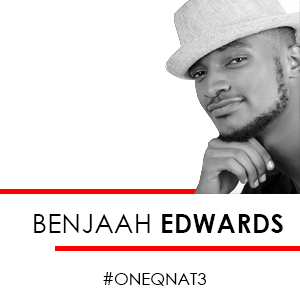 BENJAAH EDWARDS (ARTISTE,BLOGGER & ONLINE MARKETING ENTHUSIAST)
"I would love to congratulate the creators of the One Question network upon making 3 solid years in the game. Here's to many more years doing awesome things."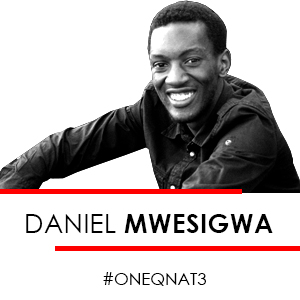 DANIEL MWESIGWA ( TECH,CREATIVI
TY,ENTREPRENEUR ENTHUSIAST )
You know those friends who you have no idea what they do. They turn up at office, fire up YouTube and shoo the day away, just like that. Then there are these IT guys. A friend once intimated to me that when anything electronic, at home, dies be it a percolator or flat iron, he is called first upon yet all he knows is how to troubleshoot networks. Well, that's the first scenario of not be understood.
The other is classic. The way women like Janet stick to their Magufuli during the bad times, only for the public to perceive it as an overnight success. A couple of years ago, they were far from close to the celebrity power couple territory.
Another one is about Newspapers. Take an example of New Vision or Daily Monitor. You'll only read stories and interviews from distinguished people, those who have made it and boy, won't they tell you superficially made up stories of untold suffering and damnation. The other day I was dismayed by the attribution of hard work in an interview of a civil servant turned city mogul in spite of the known secret of him extending his long arm in state coffers. Lies. Camera. Action.
If you have read this far, great. Let's talk about The One Question Network. Today, they celebrate their 3rd anniversary at what they do best. They interview those people who are not recognized by the mainstream and give them the opportunity to engage with the community as well as give them platform to shine. They seem to be ahead of everyone in spotting the next big personality or talent. And the most interesting thing is they're growing while nurturing a community of Africa's next renaissance men.
I have been benefited from this community. I remember in early 2013, I got to know Solomon King from a public interview on Twitter. I didn't even know who he was but I can imagine how far he has achieved in this short time since then. Imagine the possibility of like minded people spotted out of the noisy crowd and coming together in such forums to attain a common goal. One step at a time.
Happy 3rd Anniversary Dj S-kam Zac and team at OneQn. Stay hungry. Stay hustle.