Shakib Nsubuga is the country manager for Lamudi Uganda a leading online real estate marketplace, he has a strong marketing background, through which has mastered the exclusive ability to create platforms for corporate companies to leverage their brands. Shakib holds a Master's in Public Health from the University of Salford in Manchester. We managed to have an interesting one on one with him, check out what he had to say.

Connect with : Shakib | Visit Lamudi
Who is Shakib Nsubuga?
Shakib Nsubuga is the country manager of Lamudi Uganda. Before Lamudi, I worked with a leading sports and entertainment management group in East Africa where we created platforms for corporate companies to leverage. I hold a degree in Bio Medical Sciences from the University of Manchester and a Master's in Public Health from the University of Salford in Manchester. I have a passion for working with people and building dynamic systems that benefit from unique synergies.
How does a bio medical scientist end up in an internet startup company like Lamudi?
I was lucky to attend schools that teach a lot of interpersonal skills. These helped me focus more on life lessons outside the classroom and I think education today should be centered around one's experiences and how they are able to apply what they have learnt. Entrepreneurship demands a lot of analysis, organization and planning, an essential set of skills to any scientist. I developed a firm grasp of all these concepts and this helps me a lot in my day to day tasks.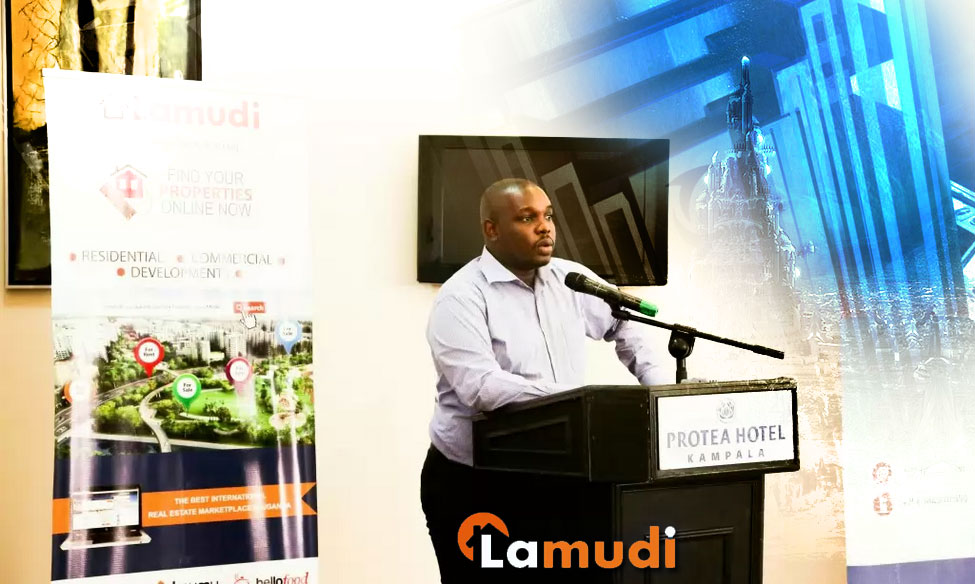 What do you think makes most startups fail in Uganda?
I think one of the most common reasons is the inability of startups to accept failure as an integral part of business. It should not be the end but merely an evaluation point in the journey towards profitability. Failure should be embraced as a key checkpoint towards analyzing the requirements necessary to successfully achieve start up objectives. A lot of companies have come from a background of inadequate resources and limited access to the latest technology trends but have managed to thrive solely based on their conviction, innovation, creativity and daring to dream. Let's not make excuses!
Let's not make excuses!
How would you describe Lamudi as a lay person?
Lamudi is Uganda's leading online real estate marketplace where buyers and sellers of properties meet. Lamudi is basically a subscription service where owners of property, brokers, agents and developers are able to list their property and get more leads and a wider visibility for their property. People are able to log onto our website on www.lamudi.co.ug and get access to all types of properties varying from land, houses and apartments both for sale and rent.
Why the name Lamudi? 
We have a presence in over 25 countries so you can imagine the diversity in dialect, culture and people. We had to come up with a name with no inclination to any region. It also presents us with the opportunity to define ourselves. We hope with time, it will resonate with real estate to the general public.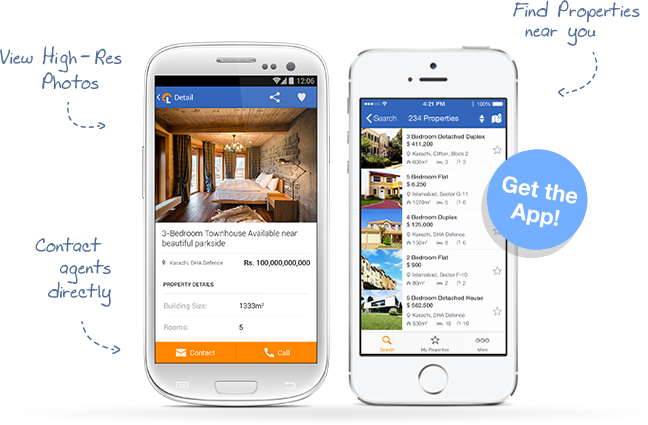 Why invest in Uganda?
We saw an opportunity to take advantage of the ongoing online revolution in Uganda with the current conditions of a relatively young people increasingly embracing technology and the internet penetration rate growing by the day. We believe Uganda is at the casp of a great revolution. In the western world, 90% of initial property searches are carried out online. This rate is 60% in Kenya. We believe Uganda is heading in the same direction and we at Lamudi are here to lead the movement. Do not get left behind!
We believe Uganda is at the casp of a great revolution.
What sets Lamudi apart from other online real estate companies?
We are the fastest growing online property portal in the world with over 300,000 property listings and over a quarter of a million weekly views around the continent. We have established a network with the ability to provide a consolidated overview of real estate in the region. We have also been able to generate high quality traffic in large volumes to give our customers the most cost effective, best possible chance to convert leads generated into sales.
Why the focus on Ecommerce technology?
The mission of our mother company Africa Internet Group (AIG) is to be the largest e-commerce platform outside the US, Europe and China and we are currently at the forefront of online marketing companies in Africa and we have a big interest of being part of the success story by reducing barriers in conducting business. This online platform also provides convenience, reliability, 24 hour access as it broadens your market scope and increasing your visibility. This platform has enabled thousands of Africans to conduct businesses that they would otherwise need more resources to carry out.

Why do most Ugandans tend to rent other than buying houses?
Most Ugandans are financially incapable of affording houses due to low GDP level in Uganda. Access to loans is equally difficult due to factors such as lack of collateral security and high bureaucracy in mortgage acquisition which causes them to settle for renting which is more affordable. Also, a large number of people living in the city are from the rural areas and are looking to eventually retire. For this reason, they are not willing to build or buy houses in the city.
What kind of challenges have you faced so far?
The biggest challenge we have faced as a new business breaking into a new area has been initiating the culture change. Online business in Uganda is relatively new and is therefore approached with a lot of caution and sometimes resistance. Getting agents to trust us with information and convincing them of our value in our ability to improve on their businesses especially given the current economic environment. We have faced this challenge heads on and have identified the leaders and trendsetters in the industry and they have been able to testify and set the ball rolling. We have also undertaken capacity building initiatives for brokers and other key stakeholders where we emphasize the importance of online businesses and empower them with key tools that are necessary to maximize the benefits of embracing the internet.
The biggest challenge we have faced as a new business breaking into a new area has been initiating the culture change.
How has Lamudi dealt with the fear of conducting business online?
I believe the fear of conducting business online is misplaced and comes as a result of lack of exposure to best practice. We have reiterate that no actual transactions take place on the portal as we simply provide information on what properties are available. We urge the general public to do the required due diligence and background checks to protect themselves from fraud. In order to facilitate a positive business environment, Lamudi tries as much as possible to verify the information provided is true. All our agents sign contracts to this effect. We also actively follow up on feedback from our users and act on it by removing agents that have been with negative experiences and reward trusted seller budges to good performing agents.
Where do you see Lamudi five years from now?
In 5 years, I expect Lamudi to be the leading real estate platform with the highest traffic and online listings. We hope to establish ourselves as an integral part in the real estate marketing process in Uganda. As key stakeholders, we also hope to have been part of the team that works to implement policies to professionalize and consolidate the entire real estate market in the region.
Final remarks?
Lamudi is moving beyond online and targeting everyone with a mobile phone through our new Lamudi Dial for Home service. We recognize that internet penetration is still low yet over 70% of the population have mobile phones. It's against this background that we have introduced a toll free line for any mobile phone user to call and request a home search and we will get back to them through SMS. Our Dial for Home number is 0800 22 68 34, we hope this will enable us to reach our offline clients who would want to profit from the service.

Recommended by: Victoria Acom
---
We would love to hear from you,drop us all your comments and inquiries via [email protected] , request for an interview ([email protected]) or advertise with us, send your inquiry to [email protected] and we will get back to you instantly.

Connect with us : Facebook | Twitter