Just imagine your daughter, son, cousin or friend's child getting intuitive lessons on an android powered tablet with several Educative apps,videos and ebooks pre-installed .Yes! education just got better with learning being made more fun and memorable through use of the Edu tab, a 7inch android powered , multi-touch ,light weight tablet which a two year old can hold for a long while without getting tired, It's easy to manipulate due to its user friendly graphic user interface(GUI).
The Edutabs come pre-installed with several Apps, Games, Videos and Audios for a different age brackets(Nursery, Primary or Secondary) and these help in the holistic mental development of the child which our current national curriculum (based on standardisation and rote memorisation) does not take in mind. The mental abilities enhanced and improved by the EduTab are;
Attention: The ability to focus on something despite the surrounding disruption.
Memory: Both short term(episodal) and long term (declarative)
Processing Speed: How fast you process information received.
Spatial skills: The ability to compare and contrast different objects and scenarios along time and space.
Higher Executive Functions: These are abilities associated with decision making, analytical and critical thinking, inhibitory control etc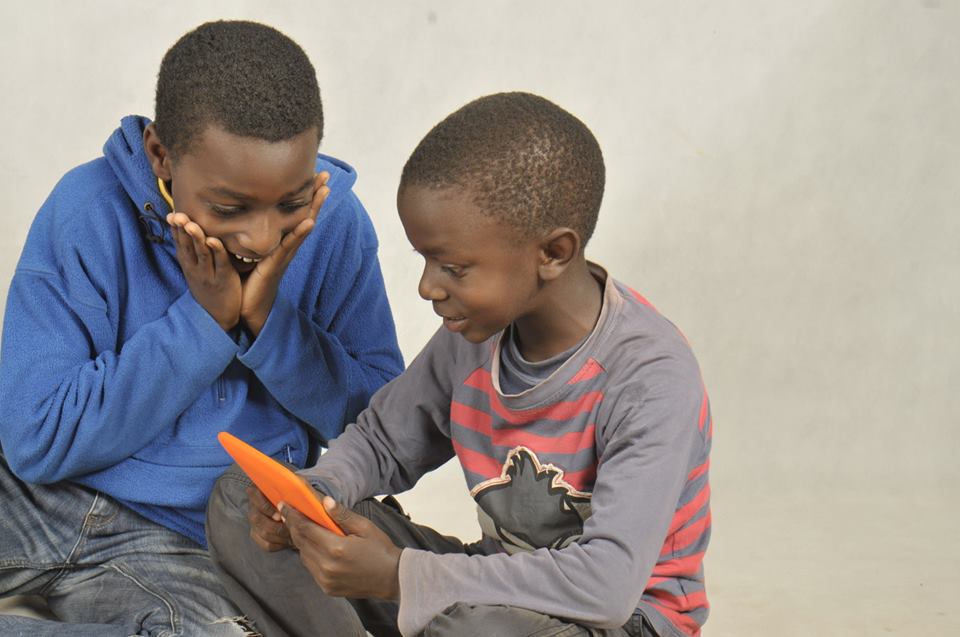 Edu tab is a product of a firm called The Tod Idea (www.todidea.org) situated at Kati House in Nakasero . The Tod Idea is a firm that focuses on the digitisation of the education and the change of mindsets to raise a more empowered generation complaint with Uganda's Vision 2040 which they hope to achieve through technology and collaboration. The Tod Idea is involved in 3 main areas;
The Edu-Tab.
The TechKids , this is an initiative that teaches children how to program computers. Computers, now and in the future govern every area of our lives and the ones who know how to "speak to them "will be highly employable. This initiative is in line with vision 2040 for reducing youth un-employment levels in Uganda.
They visit schools and set up after-school clubs to train computer programming using the Edu tab . The students share the Edu tabs (Pair Programming) and this helps to build a collaborative/teamwork spirit. Currently Kinderkare Elementary, Treasures Christian Pre-School, Daffodils , City Parents are some of their growing list of clients.
Silas Shyaka Education fund(SSEF) ; this is a nonprofit community initiative which helps to give less privileged children from Northern Uganda who have completed their primary seven the exposure of studying in Kampala . This helps change their mindsets and broadly expose them to the life outside their villages. This is achieved by connecting willing Ugandan sponsors who cater for their cost of Education. So far, the fund supports 6 children.
Well, all those brilliant ideas have someone at the back of them, our dear reader we introduce to you Mbanda Shyaka, the CEO and founder of The TOD Idea.
Who is  Mbanda Shyaka?
Iam a son of the Late Silas Shyaka of Kabale and am married with two sons.
Which schools did you attend and did they significantly affect your current profession?
Primary: St Maria Goretti Preparatory in Kabale
Secondary: O level : Namillyango College in Kampala , A level : Kigezi high School in Kabale
University: MUK, Food Science and Technology
Ofcourse we are a sum-total of our experiences of which school is a player so I might say in one way or another, my former schools made me what I am today. However the model of education which has always preached conformity and compliance has never really appealed to me and I think it's very counter productive and greatly stifles self-expression from which most creativity and innovation arises. I hate towing the line.   
Why the focus on Education?
Because it's everything. How a person turns out, how they able to contribute economically and socially to their community, how they derive purpose and meaning in their lives is all a consequence of the kind of education or mis-education they have received both at school and at home.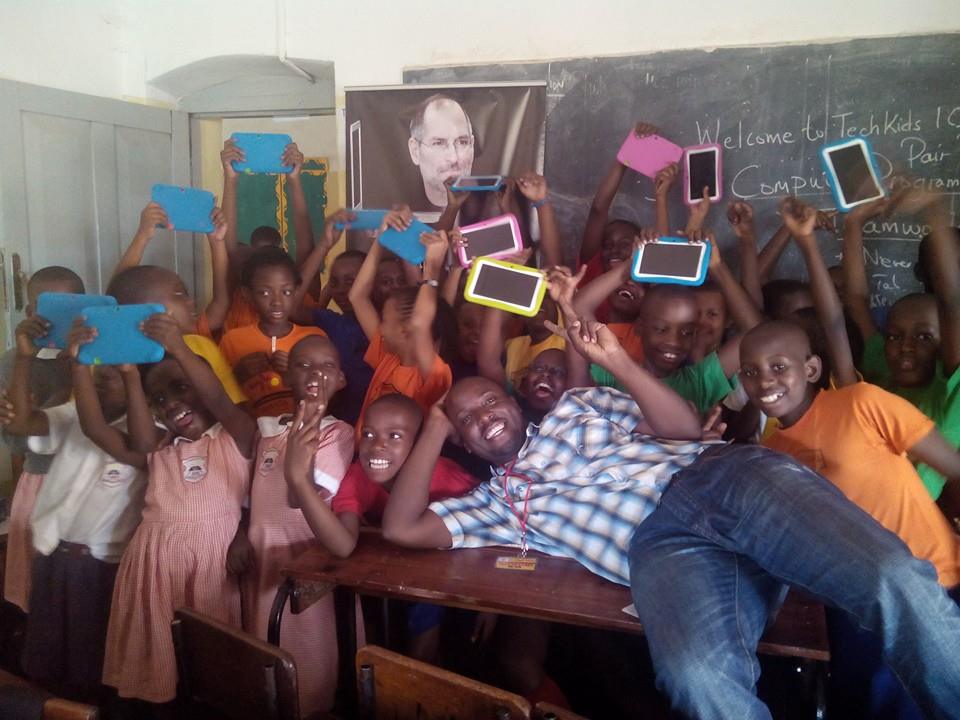 Give us a brief journey of The Tod Idea and why the choice of name?
TOD means Teachers On Devices, this arises from the basic vision of getting education on machines & this makes high quality education scalable. Take an example of the Khan Academy, which is a free online academy with a worldwide audience of millions, each getting highest quality education that they otherwise would have never dreamt of acquiring in their home countries. With the edutab in the hands of millions of Ugandans, we could have the the masses accesing quality content.
The TOD Idea was really just an idea as the name sounds. It was registered in 2013 September and started by selling digital content in DVD until we graduated to EduTabs.
We have observed that The Edu-Tab is  mainly marketed on social media with specific reference facebook , why so?
Beacuse facebook hacked advertising as we know it. I don't have to pay exorbitant fees to advertise in print or radio, i set my own budgets.Additionally facebook is also target specific and best of all everyone is on facebook.1.6 Billion users, beat that.
There are lots of businesses in Uganda that spring up and there after disappear into oblivion, what do you think is the cause and how to you think this should be reduced?
It's mainly because of lack of information on business management, taxation, operational management, arbitration, professionalism etc. Ugandans prefer informality because they are mis-educated and business growth hates infomality. This whole thing could be easily sorted by a bit of business education.
Given the chance to meet with the President of the Republic of Uganda, what would you tell/advise him?
I would ask him to be the patron of techKids, to lend his voice to he need to get more and more kids programming computers. This will create wealth unimagined for our country and take away our over reliance on raw materials that we export and that are vulnerable to the vagaries of price flatuations.
Computer science is the new GOLD Standard.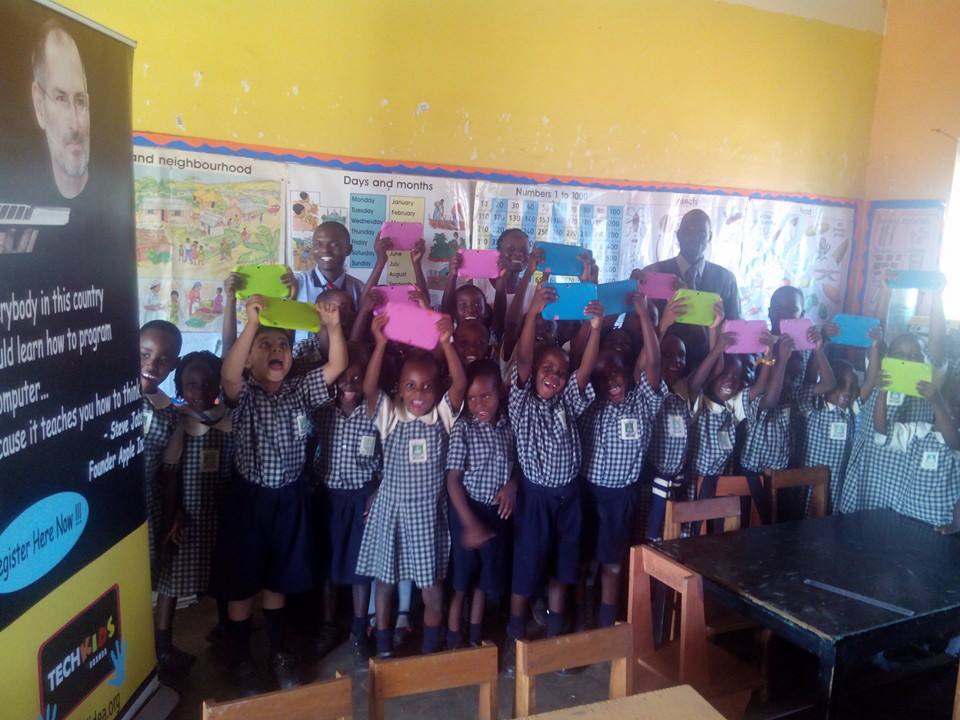 Where do you envision yourself and the Tod idea in five years' time?
I see us in 100 schools within Uganda training more and more kids how to program computers.
Any final remarks?
Information is power! most of our problems are caused by a lack of information. I encourage everyone to pick a book right now and get informed.

Connect with : The Tod Idea | Mbanda Shyaka
---
We would love to here from you,drop us all your comments and inquiries via [email protected] , request for an interview ([email protected]) or advertise with us, send your inquiry to [email protected] and we will get back to you instantly.

Connect with us : Facebook | Twitter