Holly Tucker is a 22 year old country musician and song writer from Waco Texas. She has been singing since she was 3 years old and the first time she got stage presence was at her home church in Waco, Texas when she was 7 years old. She has been singing professionally since the age of 12 and has always known her true passion to be in country music.
Holly entered the national conversation in June 2013 when she rose to the Top 6 out of 40,000 auditioners on Season 4 of NBC TV's hit music reality show, The Voice.  14 million viewers tuned in each week for two months to the Emmy award-winning season as Holly, from Team Blake Shelton, delivered the most powerful performances ever seen on the show.   Holly was one of only seven contestants, that season, to receive a "chair turn" from all four coaches, Blake,Shakira, Usher, and Adam Levine.  She was uniquely prepared for this elite level of performance. She has recorded 4 albums to her credit, including seven of her own original songs.
Holly is slated to make an appearance in Uganda and perform live on the 14th of November at the Sheraton gardens at the #LetsGoCountry Event hosted by 92.7 Bob Fm ,a Uganda based terrestrial radio that serves mainly country music listeners population.We had an opportunity to interface with her,see what she had to say.
CONNECT WITH HOLLY: Facebook | Twitter | Instagram | Official website
How would you describe Holly Tucker in three words?
Sweet, fun and compassionate.
What would you site as your key principles that govern your life?
I believe in Jesus Christ, that He is the Son of God, that He died to save the world and 

give us eternal life, that He was raised to life, and that my main purpose in life is to live 

for Him in everything I do.

I believe God's calling on my life is to use the voice He gave me to reflect His glory 

through singing. He has given me a passion for music that can't be explained.

I believe in the value of hard work, but also the value of proper rest.

I believe that the greatest thing in life is love, and it should be shared with all people of 

all nations.

I think it's important to have opinions, know exactly what you believe and why, and be 

able to stand up for it.

I feel great compassion to help people in need, people in pain, people who feel alone, and 

people struggling in any way.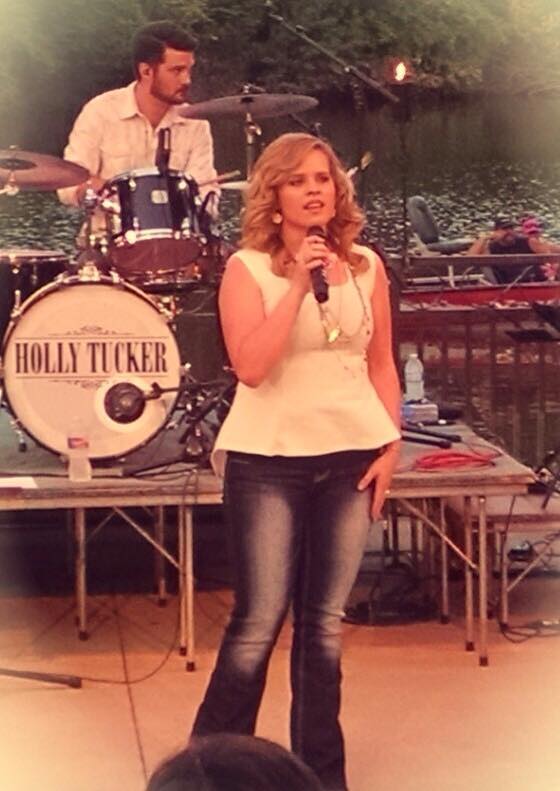 You hold Bachelor's Degree in Corporate Communications, has this in any way helped to boost your career?
It has helped me know how to communicate with all sorts of people in many different situations. I learned how to talk to people one-on-one, in small groups, and in large crowds. In this sense, yes, it has helped me as a country music artist because a big part of my job is knowing how to connect with people through speech. 
Which people did you look up to while growing up and you attribute your current success?
I looked up to female country artists who were strong and stood up for what they believed, and set a good example for me as a young girl, like Martina McBride, Faith Hill,Jamie O'Neal,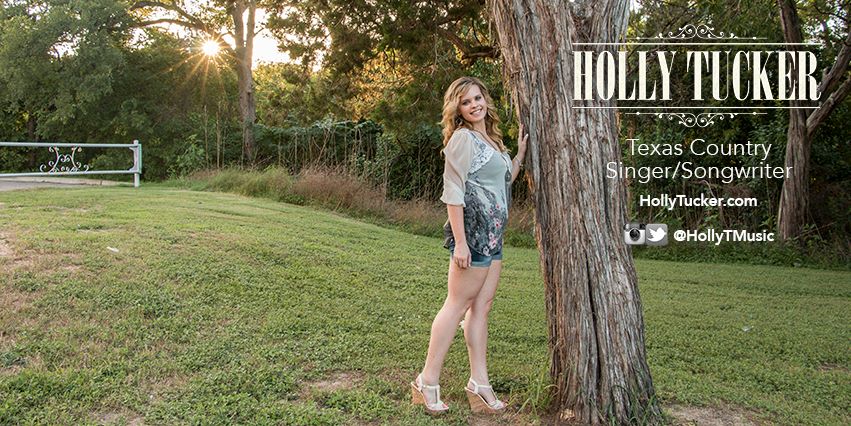 How would you best define as success?
I think "success" is a word that is different for each individual, but for me, being successful means being able to support myself and my family through my music career for the rest of my life. Being successful also means always having goals that I strive to achieve, such as signing a record deal with a major record label, making lots of albums, writing hit songs, winning a "female vocalist of the year" award, and being known worldwide. As long as I have goals to reach, I'll always be working towards something new, and that's exciting for me.
Being successful also means always having goals that I strive to 

achieve
How did you feel in 2013 when you rose to the Top 6 out of 40,000 auditioners on Season 4 of NBC TV's hit music reality show, The Voice?
The whole experience was very surreal, because I'm just a normal girl from a small town, and I never thought I'd make it that far on a popular television show. But for me, making it there was validation that I am talented, I do have something special that people relate with, and I can be successful in music.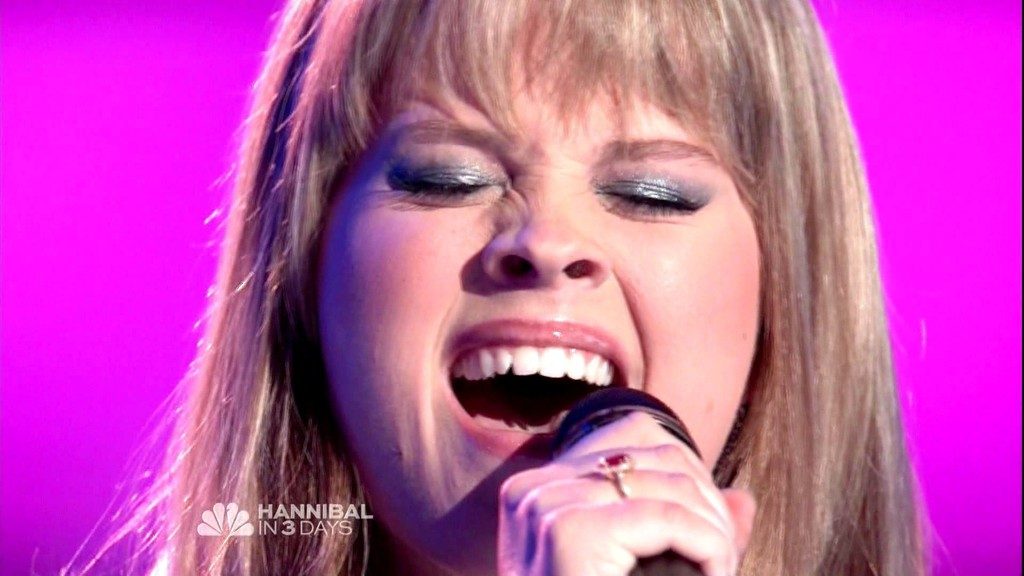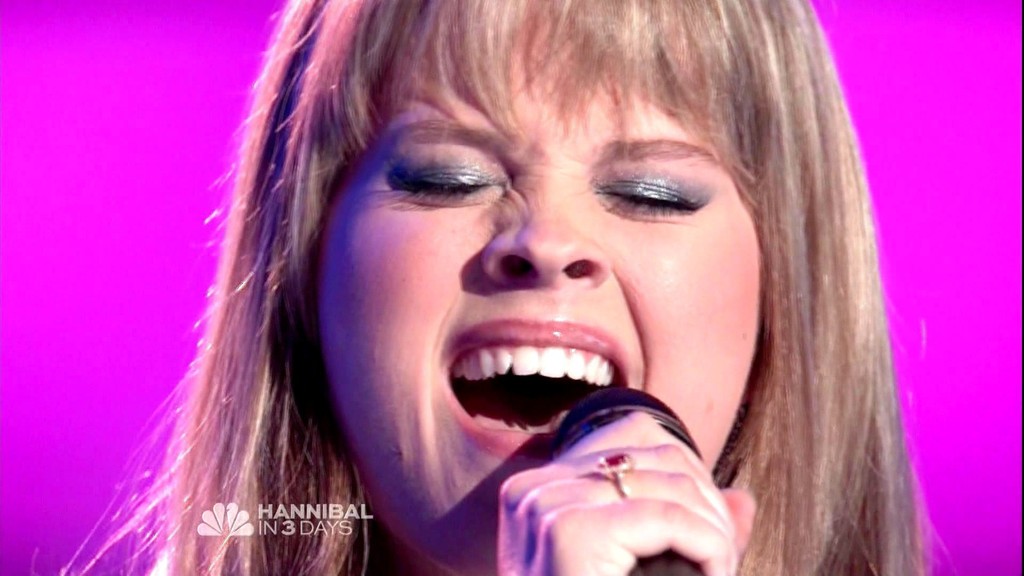 And would you say that contesting at The Voice gave a big boost to your career?
Definitely. Before, I was only known in certain areas of Texas. The show offered such huge exposure that I am now known all across the United States, and people still recognize me to this day. It expanded my fan base drastically, and that is a very attractive quality to record labels here.
Were there moments you felt like giving up along your career path?
I know a lot of artists have felt that feeling, but at least so far, I haven't. Music has always been close to my heart, and I can't ever imagine giving up on it for any reason. There have been moments where I have felt discouraged and sad, but I never went so far as to say, "I quit".
Are there specific things you see happening in the world and break your heart and you would like them to change?
Oh yes. This world is a wonderful, beautiful place, but it is very broken. My own heart breaks when I hear of places of great poverty and people that have no access to clean water or proper medication, orphaned children, human trafficking, and especially people who have never heard the name of Jesus.
I believe that the greatest thing in life is love, and it should be shared with all people of 

all nations.
Are there any foundations or charities that you are partnering with or you have started?
I have a very long list of charities and ministries that I have supported and donated my time to here in the United States. I have not started one of my own, but one that has become close to my heart in the past year is Restoration Gateway in northern Uganda.Among many things, their main goal is to provide loving homes, education, and healthcare for 300 orphans. My band and I performed for an event to raise funds for the organization.
In your perspective what does it take to become a remarkable, relevant and unforgettable artist?
In order to be remarkable, I believe an artist must have a unique talent that rises above others, and have the ability to amaze people. To be relevant, an artist must be able to connect with people through their music, lyrics, and who they are as a person. To be unforgettable, an artist must have something special about them that no other person can mimick or replace; they must be one-of-a-kind.
What should the Ugandan crowd expect from you at the "Let's Go country" event?
The people of Uganda should expect to be blown away! I know that a lot of people have had to make sacrifices just to BE at my concert on November 14th, and that greatly humbles me, so I want to give them back my best. I have planned a show that will be exciting, fun, genuine country, and above all, REAL. I consider myself a bit of a storyteller, so I will be sharing stories of me, my family, my values, my experiences from The Voice with Blake Shelton, and my experiences while I have been in Uganda. I am so grateful for the people of Uganda, and I plan on bringing nothing but my very best! There may be a few surprises in store…we will see!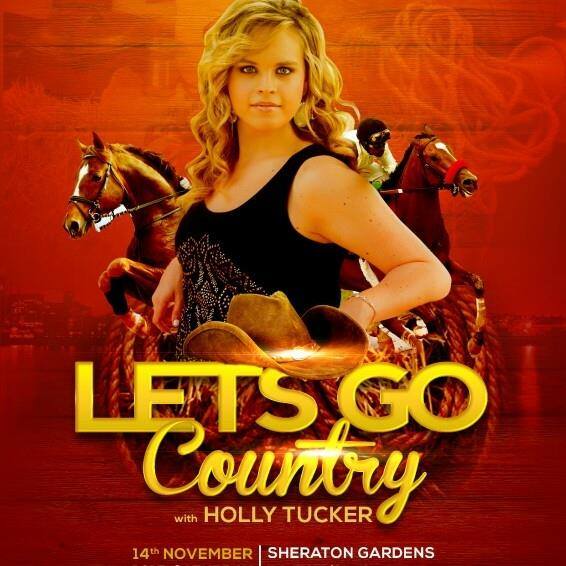 Are there any Ugandan artists that have caught your attention and you may probably work with them on a project?
I have had several artists talk with me through social media, and it's so fun to see the love for country music Uganda has! I have heard of Irene Ntale and her voice is so beautiful! It would be really fun to work on a project with an artist from Uganda.
How would you like to be remembered?
I want to be remembered as the country music singer from Texas who came to Uganda and shared her stories and music with the people, and they found her to be just as real and genuine as she says she is. That's the greatest compliment anyone can ever give me: that no matter how famous or not famous I might be, I am still a real person.
Any final remarks?
I am so excited to come to Uganda! It is my first time EVER out of my country, and I want to soak up every bit of the culture and the people that I can! I haven't even met y'all, but I already love you!! 🙂 
POWERED BY : 92.7 Bob FM Uganda
---
We would love to hear from you,drop us all your comments and inquiries via [email protected] , to request for an interview ([email protected]),submit content and advertise with us, send your inquiry to [email protected] and we will get back to you instantly.