Marta Martinez AKA DJ Juicy M is an international Electronic Dance Music dj and producer from Kiev, Ukraine. She is best known for her videos on YouTube mixing with four CDJ players without using headphones. Juicy M was ranked among the Top 100 DJs on the Planet by DJ Mag Poll, The DJ List poll, Top Deejays global DJ database and others.
Juicy's early life was connected to music and at the age of  five she went for dance courses, piano class in music school and also worked as a news host on a music TV channel while studying journalism at university.
She began her DJ career in 2007 as a resident DJ in fashionable nightclubs like Orangerea Supper Club, Patipa, and Matrix in Ukraine. The following year, she was the headlining act of the Fashion TV tour. Having participated in the DMC World Eliminations in Ukraine and World Technical DJ Championship in Dubai, she was named "Best Female DJ of the Year" at the 2010 ProDJ Awards in Ukraine. In 2011–2012, she had her  first international events in Europe and Asia as a hip hop and RnB DJ. She has opened for artists like Black Eyed Peas, Backstreet Boys, Afrojack, Jay Sean, Skrillex, and others.
She gained huge popularity after posting her  first mixing video with four CDJs on her YouTube page that attained over 8 million views.She later released her first bootleg remix of Watch Out for This (Bumaye) by Major Lazer and this gained her more support from numerous DJs like Calvin Harris, Laidback Luke, Bob Sinclar and others in April 2013. In June 2013, she started a weekly podcast called "JuicyLand", which is broadcasted in 11 countries. In September 2013, Juicy M hit Billboard's Next Big Sound chart. In 2014, she founded her own label, JUMMP Records and released her first single titled "Samurai" together with German producer Ton! Dyson on June 12, which peaked at number 32 on the Beatport chart.
CONNECT WITH JUICY: Facebook | Twitter | Youtube | Official website
Who is DJ Juicy M?
Juicy is a cheerful fun loving person who loves music with all her heart.
There are not so many high ranking female djs , what did you do to assume your spot among the top 100 djs in the world?
I concentrated a lot on building my skills, my music compilation, my production sound, my label and podcast. I practice a lot  and most importantly I love doing it!
What major challenges did you face while starting out as a DJ?
The biggest challenge is time, I started in 2007 and became popular in 2013, almost every big name out there has many years of studying and practicing, you really have to be patient and go for your dream every day.
Any specific people you looked up to or still look up to and why?
Not really. I always looked at whole scene rather then one artist, when I started as a hip hop dj I watched DMC Championships, now when I play electronic music I watch lots of videos from music festivals.
How to do you cope with travelling from country to country performing at events and does that affect your personal life?
I'm rather restless person, sitting in one place just kills me, so I find it really easy and comfortable to live out of a suitcase. Furthermore I enjoy traveling and I'm very lucky that I'm able to take my personal life with me all the time.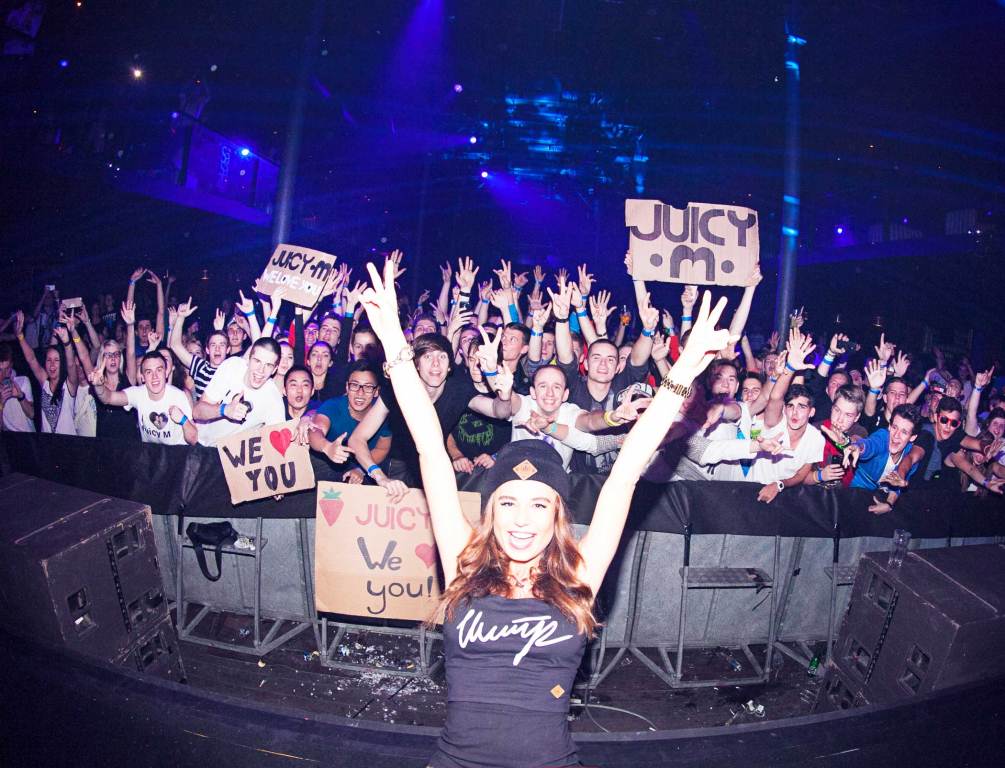 What can a DJ do stay relevant and highly unforgettable?
You should experiment with the sound, work with different people, different songwriters and vocalists, never stay long in your comfort zone.
"Never stay long in your comfort zone."
Tell us more about JUMMP Records and Juicy land?
JUMMP Records is my recod label and JuicyLand are my podcasts. You can say that JuicyLand is a mother of JUMMP Records because when I started podcasts i received and still receive loads of quality unreleased promo tracks and this inspired me to start a label.
JuicyLand #100 by Juicy M on Mixcloud
How and where do u envision yourself in five years?
All I can say that right now is just a beginning of my career… we'll see.
What's your perception of life and how do you define success?
I used to think that meaning of success is to have a lot of money, yachts and expensive cars but when I meet some of the rich personalities I understand that real meaning of success is enjoying your life and doing what you love! This is what life is about for me.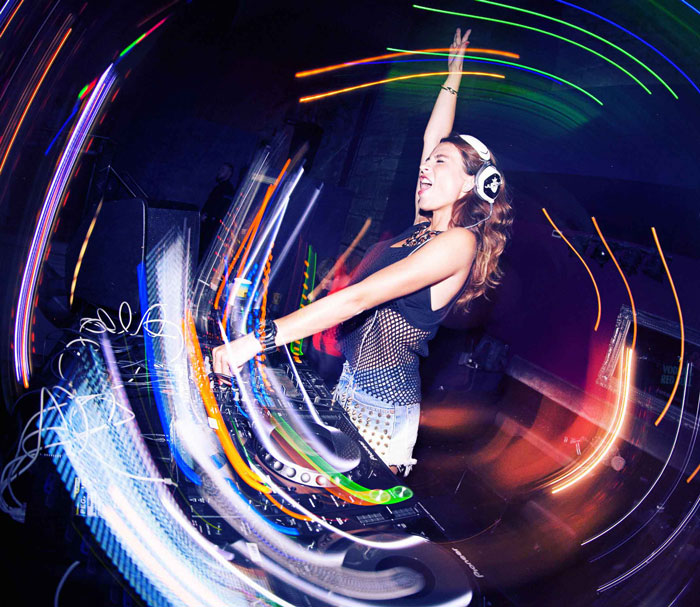 Have you ever been to Uganda and would you like to travel there?
No ,I never been to Uganda and would love to visit some day. I love African nature, it's always exciting.
What do you think should be done to solve the current conflicts in your home country Ukraine?
Russia should care about its internal problems and not making problems for its neighbours.
Any final remarks?
See you on the dance floor!
---
We would love to hear from you,drop us all your comments and inquiries via [email protected] , to request for an interview ([email protected]),submit content and advertise with us, send your inquiry to [email protected] and we will get back to you instantly.