Karumba Ngatia AKA Dj Krowbar the Master record selector is kenyan based christian deejay that plays on KTN's Tukuza,tukuza plus and tendereza TV shows.His unique and captivating mix style has earned him the pilsner MFALME award in 2008 and the dj of the year groove award in 2012.Well,say no more,we had a chat with him,find out more about him in the interview.
Connect with Krowbar : Facebook | Twitter
Dj Krowbar , interesting name, what inspired you to have it and what is your true name?
My full names are Karumba Ngatia. Krowbar comes by when you pronounce Karumba in my mother tongue and very quickly. The other reason as to why I have that name is cause Crowbar in generally is a tool. A tool can do nothing by itself. Same case to me Krowbar can do nothing by himself. But when God used Krowbar He can do whatever He want to do with for His own glory. Hence the brand name Krowbar
What Values do you ascribe to?
Very simple. ONE, God comes first. TWO, my wife and two daughter, THREE my career. The rest, my own family extended family friends you name it come after that. WHen you have that value system you're bound to make some right decisions.
How hard is it being Dj Krowbar?
The biggest challenge I have placed on myself is not becoming the best DJ in the world but representing Christ Jesus accurately and to the fullest. The reason I do what I do is to attract people to the Christ cause that is where lives are transformed more so that will be the BEST and I repeat the BEST decision they will ever make in their lives. That is hardest part about being me cause I want accuracy in that matter,
What challenges did you face while developing from a rookie to a professional Deejay?
Growing my brand was the hardest challenge I faced. The number of free gigs I did are countless. The idea is not being the best DJ in the business, the idea is being the best then pushing your brand so that guys know you are the best because if the dont know. Your commercial ability will not increase. Thats why its know as SHOW BUSINESS. The DJ needs to have a SHOW so that the business can happen.
Does being a Gospel Music Dj pay the bills and do you think that more Gospel Djs should join the industry?
Oh yes. I dont like sharing how much I make to even my family cause I work very few days in a month and make what they would make in like 2yrs. It does reward. But here is the catch… Make all the right decision concerning active income and passive income.
What one thing can you differentiates you and your mixes from other Djs?
The difference as per now are two… I only mix hamonically (mixing in key). Like they was singers sing in key. I interact with my audience when I'm DJing. It help in getting a good performance in your show or gig.
What have you done to uplift the Gospel music industry in East Africa?
Personally I play like 100% African music. In that percentage I play 80% East African Music then the remaining 20% music from other African Countries. We have to play our own. PLAY AFRICA BUILD AFRICA.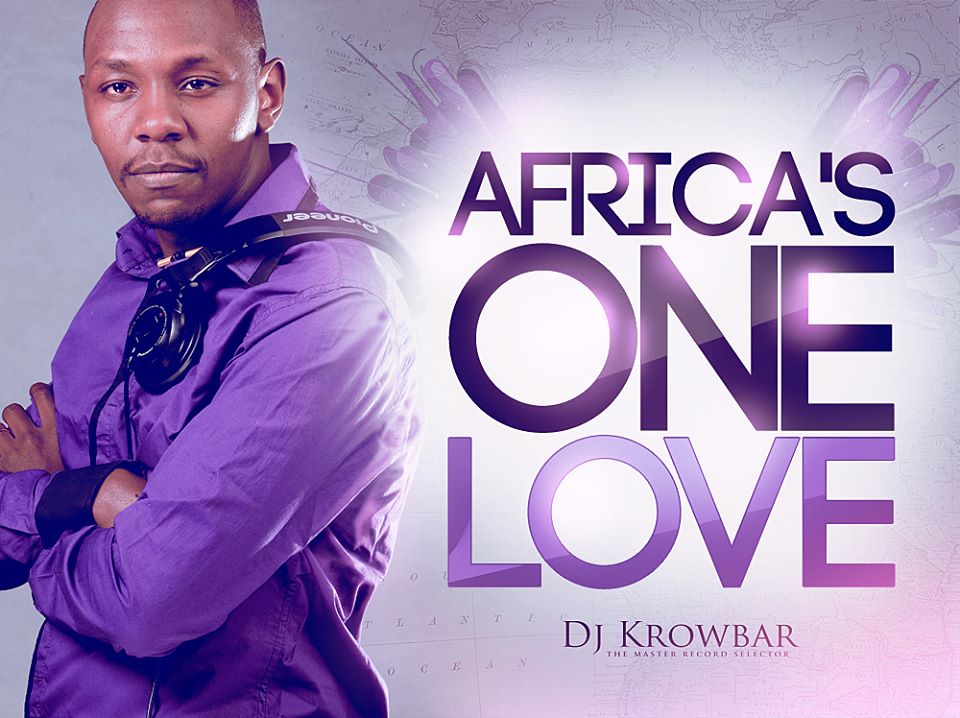 In the eyes of a Dj what do you think should be done to strengthen the Gospel music industry in Uganda?
So far so good. The catch is we all have to be intentional with our music. We must play music that represents Uganda best. Personally thats what I do. Play music that represent each country the best. The average listener or viewer want to hear good music. The more informed you are about your music the better record selection you will have. The more entertainment value you will add to your viewers and listeners.
You won the Pilsner Mfalme Dj competition, wasn't this a conflict to your faith, since your Gospel Dj taking up a competition sponsored by a beer company?
Here is the thing I was very clear from the point I entered the competition. I stood my ground that I am a DJ who only plays Christian music. No one stopped me… There argument was, show us you can DJ better… Long story short is, I could play Christian music in a club setting and still rock the ravlers.
Apart from being a Dj ,what other gainful activities do you do?
DJing is the main business, other business are I hire sound, I co own a DJing school with a friend and together with with my wife we sell african modern beads.
As Kenya celebrates 50years of independence, what would be your message to your fellow Kenyans?
We are one, ethnicity is good when well placed but when badly placed it will kill this county. Always say a prayer to the coutry and do good to your neighbour.
Where do you envision yourself in five years?
Media owner. Ask and it shall be given to you. Thats all I can say for now.
Interview contributors: Serah Adong Natural , Pile Peter & Dj S-kam Zac
Powered by: G-52 Inspirational
---
We would love to here from you,drop us all your comments and inquiries via [email protected] , request for an interview ([email protected]) or advertise with us, send your inquiry to [email protected] and we will get back to instantly.

Connect with us : Facebook | Twitter