Rapa Thomas Ricky is the Managing Director of Kampala Boda Boda City Tours, a unique tour and travel company that offers its services entirely on a motorcycle, commonly referred to as 'boda boda' in Uganda.

Connect with Ricky: Facebook
Read the interview we had with him and get to know who he is and what Kampala Boda Boda City Tours.
Who is Rapa Thomson Ricky?
I am 25 years old and the CEO and founder of Kampala Boda Boda City Tours.
What do you do?
I am the Managing Director of Kampala Boda Boda City Tours.
Your Business Is Unique. How Did You Come With Such An Idea?
I came up with the idea after meeting a Sri Lankan lady who was living in Kampala. She listed some of the places she wanted to visit and I had never visited some of these places. When her father came, she requested me to ride him around Kampala as well.The old man was very happy. He told his daughter,"Ricky is an amazing bike rider and a promising tour guide." When he left 2 days later,her boyfriend also came into the country.She once again called me to ridehim around, which I did. He was overwhelmed by the boda experience and the tour.She then decided to tell all her friends about me.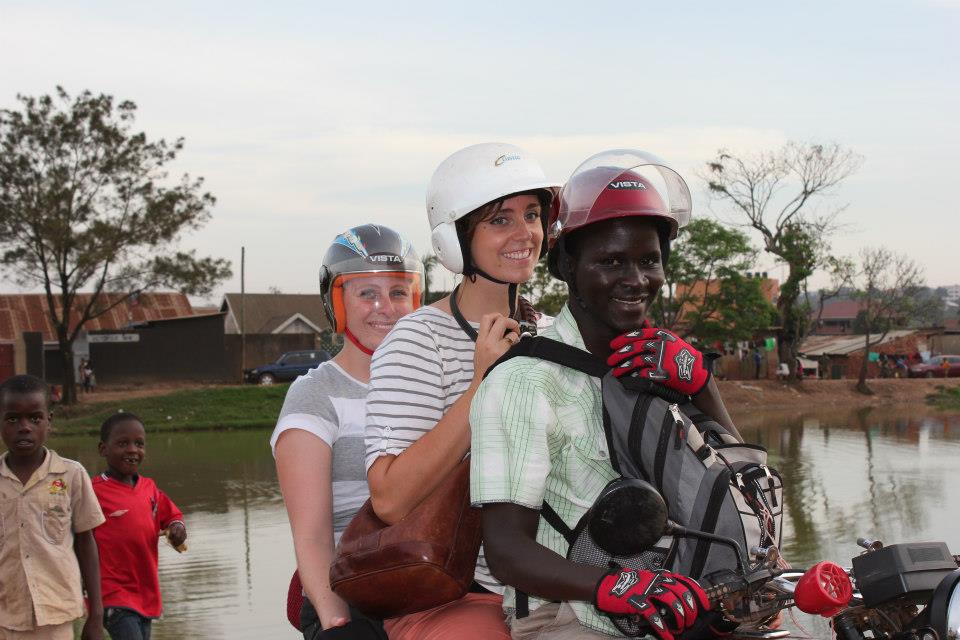 What clientele are you majorly  targeting?
I am targeting anyone who is new to Kampala – people who want to see a different side of Kampala and who have a taste for adventure. I welcome both the young and old, from around the world, including Uganda! If someone wants to know and see more of Kampala then I am interested in meeting them.
Have you faced any hardships as your were starting up?
I didn't know anything about the sites to which I took my clients, so I got millions of questions to which I didn't have the answers. Now, however, my clients can't ask me a question to which I don't know the answer. This is my profession. I know what they don't know and I love telling them what they've never known.
What is the biggest problem you face as you operate in the city?
Traffic jam is my biggest problem. As well fellow bodaboda riders and locals call my clients 'mzungu' which some of my clients do not like.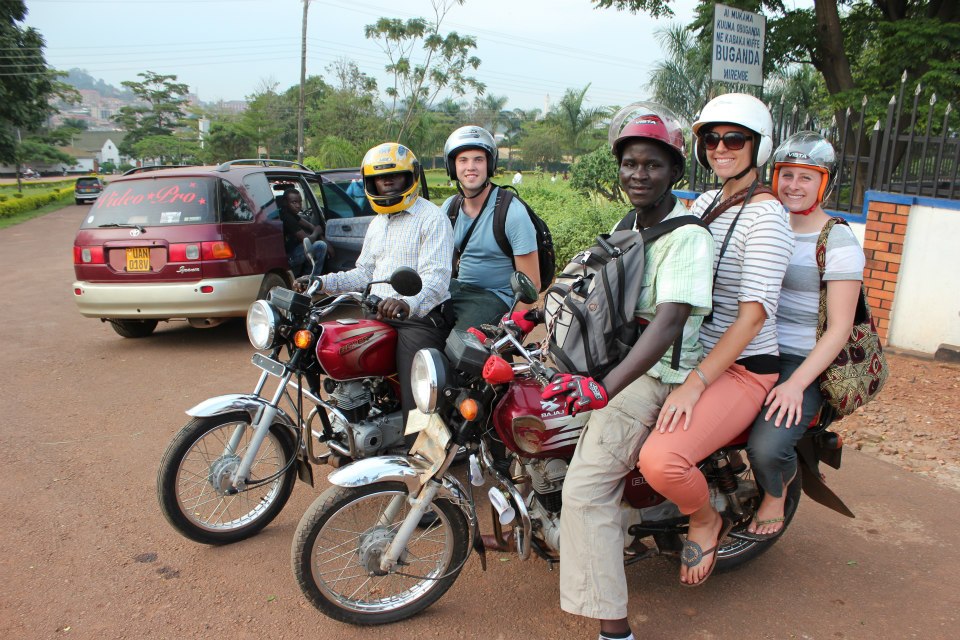 Boda boda riders have been linked to theft in the city. Is that not a set back to your business sometimes?
Never. Wee are professionals who know what we are doing, from which we've built a good reputation. Our clients never tire of recommending us to their friends, who also do the same.
Who do you admire and want to be like?
I admire people who are creative/innovative and have dreams, and that's me.
What are your dreams in the next five years?
My dream is to have my company spread out all over Uganda.
---
We would love to hear from you,drop us all your comments and inquiries via [email protected] , request for an interview ([email protected]) or advertise with us, send your inquiry to [email protected] and we will get back to you instantly.