Katogo is one of the most cooked dishes in Uganda especially in Kampala. The city has a number of different tribes from different regions of the country, yet when it comes to breakfast everyone agrees on two things, katogo or kikomando.

Katogo is basically a matooke (green bananas) cooked in a pot with beef, offals and groundnut paste or plain vegetables sometimes with a hint of ghee.
Over the years, the recipes handed down in several kitchens have changed with addition of different ingredients such as substitution of matooke with Irish potatoes.
Below is a simple recipe for making beef katogo.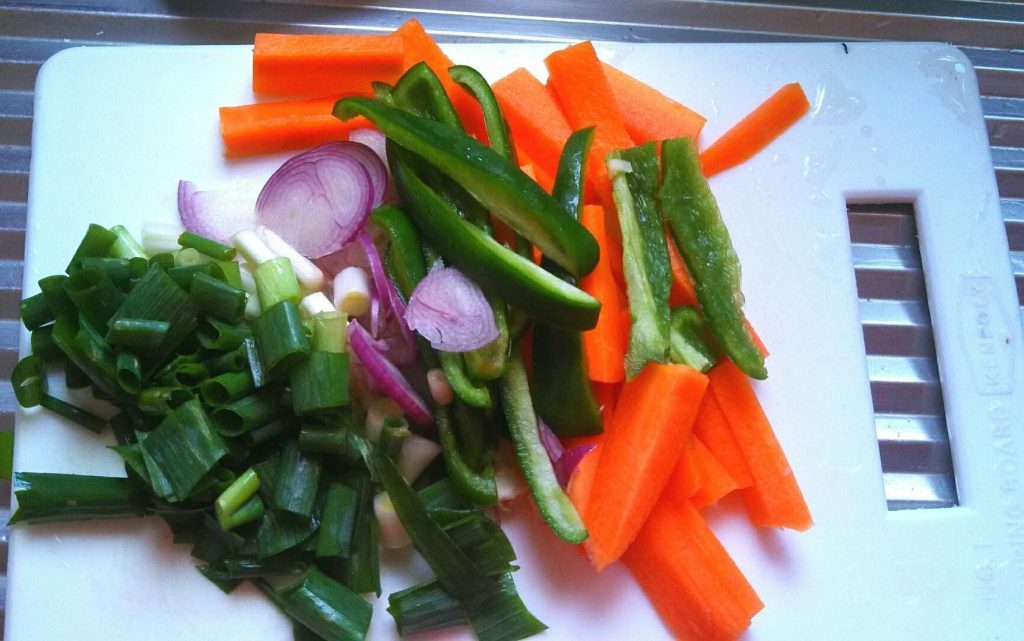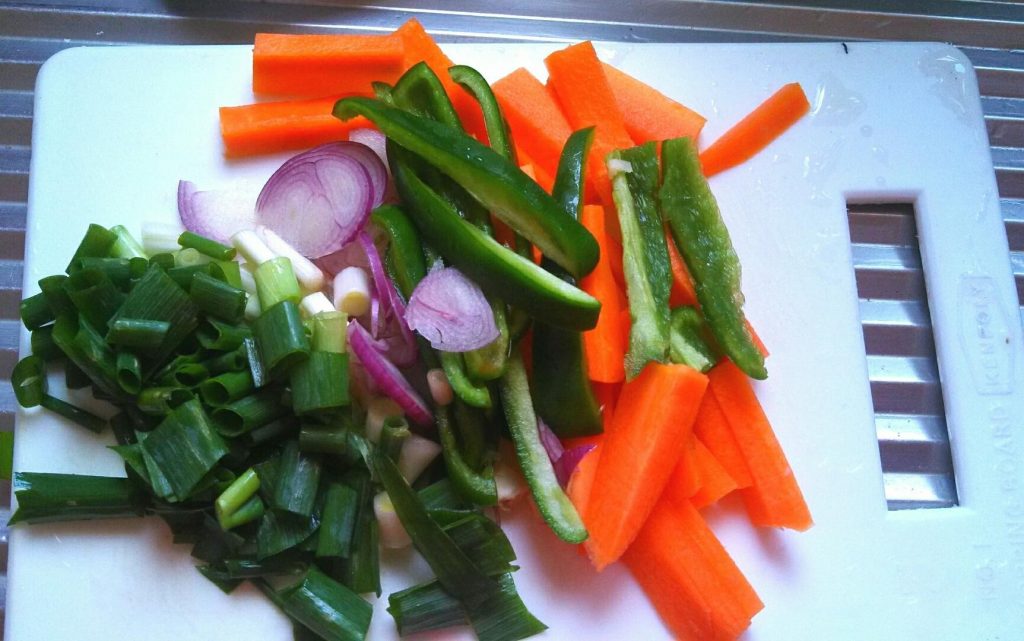 To make beef katogo, you will need;
5 peeled fingers of matooke (depending on how many people you are cooking for and in this case we are cooking for one.)

Boneless beef ¼ KG

2 tomatoes

1 big red onion

Two spring onions

1 big bell/ green peppers

1 fresh clove of garlic

1 carrot

Two fresh spinach leaves

Coriander leaves (sometimes known as cilantro)

Cooking Oil

Rosemary

Mchuzi mix (In this case, Royco)

All the above ingredients can be easily found at any roadside vegetable stall all over Kampala and all together will cost you approximately 10, 000 UGX. There are several markets in the country for whatever district you are in that you can access farm fresh vegetables.
Instructions
Heat up a pot and pour in some oil, wait till the oil heats up.

As the oil heats up, finely chop the carrots, onions, pepper and garlic. Chop the tomatoes too and place them on the side. You cut the veggies into small pieces depending on what style is easy for you to cut them into.

Pour the chopped vegetables into the pot and cook till they are brown.

Add the tomatoes, cover the pot and let them cook for three minutes.

Add finely chopped spinach

Add salt and mchuzi mix for taste then stir.

Add the beef with a little bit of water then cover the pot and let it cook for four minutes

Add a cup and a half of water.

Add the matooke and cover the pot. Let it cook for 10 minutes.

Turn the heat low and uncover the pot, let it simmer for three minutes and switch of the fire.




OR

You can skip the frying and throw all the ingredients into the pot, add salt, mchuzi mix and a cup of water.

Cover the pot and let it cook for 20 minutes.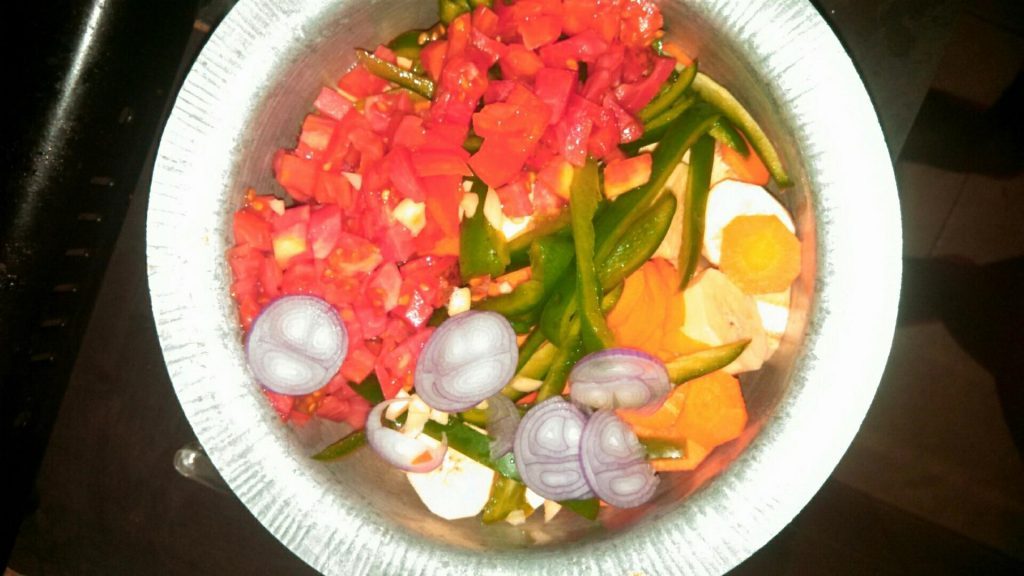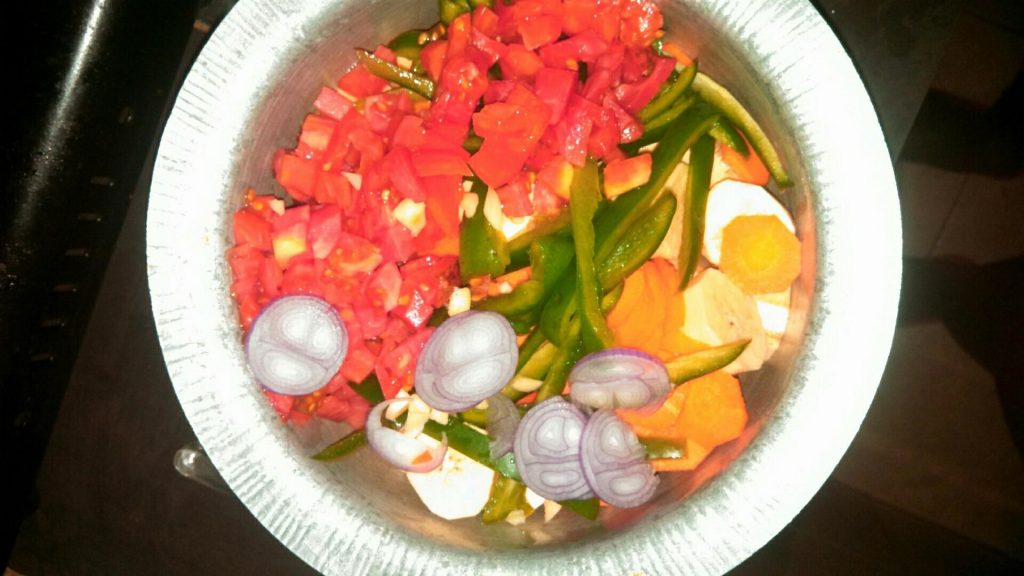 You can serve the Katogo with a slice of avocado and a glass of juice. Katogo is a meal that can be eaten all day so whatever time you crave it, make it and indulge.
Bon Appetite!
---
We would love to hear from you,drop us all your comments and inquiries via [email protected] , to request for an interview ([email protected]),submit content and advertise with us, send your inquiry to [email protected] and we will get back to you instantly.