Fred M Njenga aka Deejay One ,The Mix Minister is a multitalented Kenyan based Gospel dj, an IT diploma holder, events promoter and business man.He began his mix ministry in 2006 where he met one of the top gospel djs at that time who mentored him as a DJ.He since 2013 hosts a show on 90.7 truth FM(www.truthfm.org) called overflow 5:15 based on romans 5:15 and he is additionally the founder of Alpha Events co Ltd formely One entertainment ,head deejay at Alpha Deejays and he made the official mix for the Eternity riddim-The African release.
Connect with Deejay One: Facebook | Twitter
Who is Dj One and what pillars does he stand for?
Dj One is a charismatic leader and family man. He is the head of Kenyan based Gospel Djs the Alpha Djz and founder of Alpha Events formerly One Entertainment. He has had two nominations in Mwafaka and X-treem Teeniz Awards in the "Dj Of The Year" category. The Word of God is the pillar that defines my life and ministry. Everything I do is based on the manual of my Creator.
So, why the choice of name Dj One , the mix minister?
The name Dj One reminds me, everytime I am called by it, of Whom I serve, God. God, in His Word, is very particular on being the only One God, Almighty and there being no other and since I dedicated my life to serving Him my Dj name is a constant reminder of that. Even in my greatest achievements it will always humble me when I remember it is not my doing but that am just a vessel of God's glory.
The Mix Minister simply brings out my personal goal and desire to always use my skill for the glory of God and the ministry of the Gospel. In short, if it ministers, I will definitely mix it.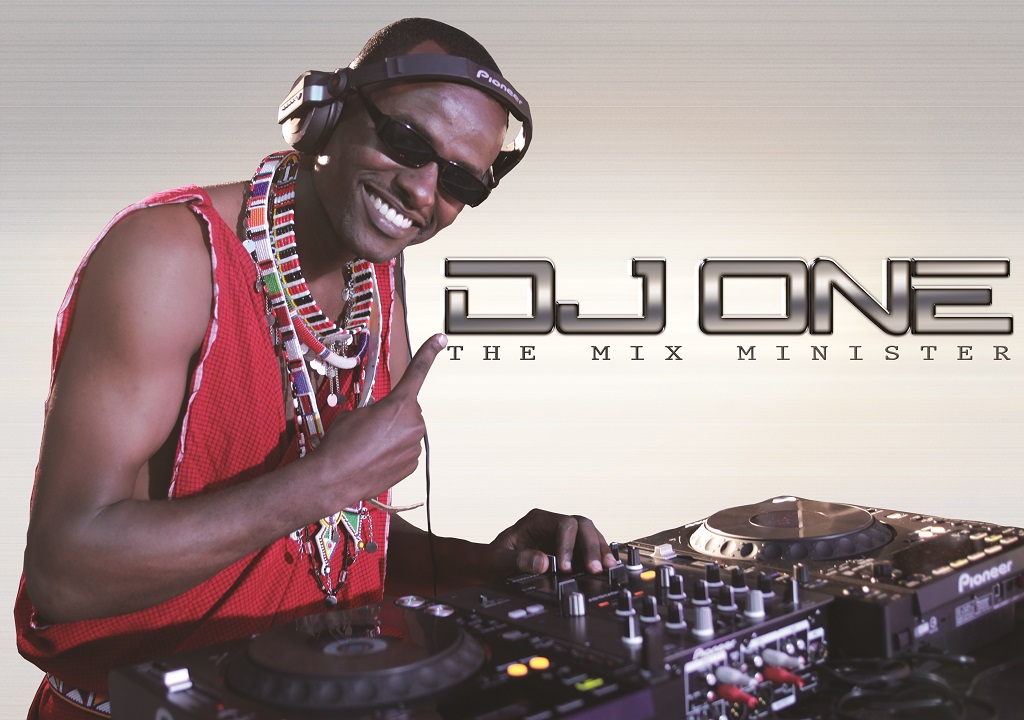 Tell us more about Alpha Deejays / Alpha events company and can you possibly site any one of your successful djs you have mentored?
Alpha Deejays & Alpha Events Company is basically a platform for my ministry as a dj. It is through this platform that I wish to mentor and instill values of leadership into the young people as well as upcoming talents of all arts for the glory of God. It's my desire to bring up a generation of young leaders that are selfless and imitate the nature of Christ Jesus.
Some of my successes are Dj Vessel, Dj Rich, Ken tha Dj, Dj Achiever among others, some of whom are still under mentorship to date.
What do you remember as your greatest challenge and what did you learn from it?
My greatest challenge was the transition from One Entertainment to the now Alpha Djs/Events. It is from the events of this transition that I learnt that pride can cloud and blind vision and I also learnt that when you totally surrender to God's Will and place your life in His hands, there is no safer place to be.
You have been referred to as a multitalented Dj , why is that?
Apart from being a skilled Gospel Dj,  I believe I am a great leader, a great mind at  events planning and concepts, a talented Sound Engineer; I am a good teacher as well for I am proud of the deejays that have crossed my hands and I believe there is more untapped in me yet to come.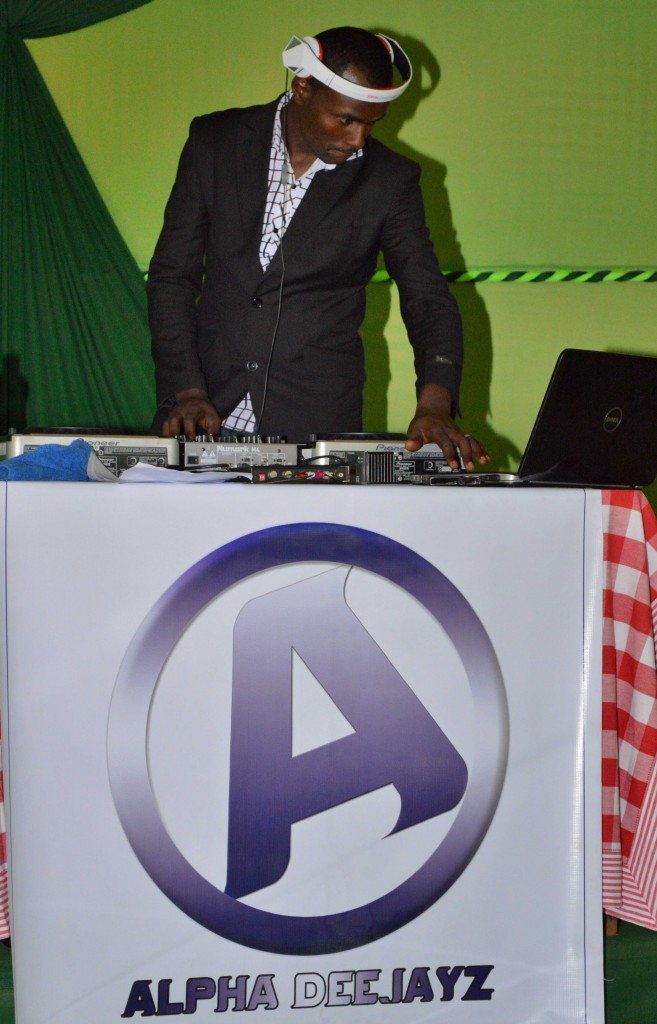 What do you think should be done do further grow the gospel djing ministry and gospel music industry to vastly impact the society and world over?
Jesus Christ did not come to divide the church rather He came to unite us and make us know that we are heirs of the Kingdom of God with Him. It's my desire to see a united ministry of the Gospel regardless of our differences in ideology and functions. That is, a realization of "We are different parts of ONE Body…The Body of Christ.
Many of Societal problems are due to bad or poor leadership, what do you think should be done to uplift better leaders?
MENTORS AND FATHERS.  Jesus was the master mentor and He has called us to do the same. It is demonstrated throughout the Bible as each protégé would eventually become a mentor themselves to another person. Jethro mentored Moses; Moses mentored Joshua and the elders of Israel; Joshua mentored the other army leaders.
What's your perception of life?
Life is not a rehearsal and neither is it hard. Life is to be enjoyed and celebrated because we already have the Manual to living a life of purpose and fulfillment. Prov. 3:3-6
How do you spend your days?
I spend my days, enjoying my marriage, reading the Bible, ravaging through my music collection and working towards my future as a husband, gospel Dj and minister.
Have you ever travelled to Uganda?
No, not yet but very soon I will, if it's God's Will, of course.
Where do you envision yourself in five years?
I envision myself as a GREAT positive influence to society.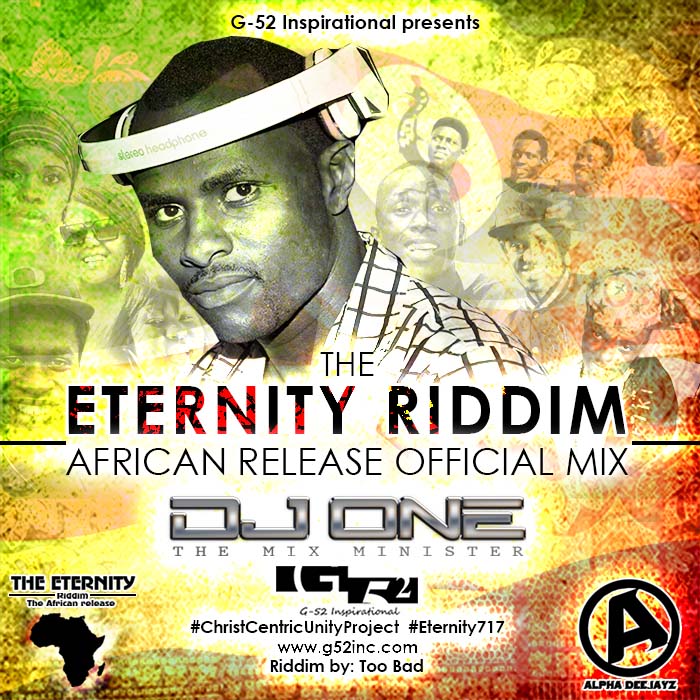 Powered By : G-52 Inspirational

---
We would love to here from you,drop us all your comments and inquiries via [email protected] , request for an interview ([email protected]) or advertise with us, send your inquiry to [email protected] and we will get back to you instantly.