Titus Kairo AKA Dj A War (Da Bad Guy) is Ugandan based ,Christian,Gospel Dj and is the host of the extremely intense friday night show called the BurnOut that airs on 99.6 Spirit Fm from 10PM-1AM.On the 7th of April he will be hosting the first of its kind strictly Gospel Silent disco called "The BurnOut Silent Disco",so,we got a one on one interview with him and this is what he had to say.
Connect with Titus : Facebook | Twitter | Instagram
Who is Dj Awar?
DJ Awar is a God Fearing man. Real about life. A born again Christian. I am passionate about influencing people through gospel music.
What schools did you attend?
St Lawrence Kabaka's Lake, Green Hill Academy, Hillside Primary School , Everlight College & Umcat School of Journalism and Mass commutation
Which Djs did you look up to while starting your career?
DJ Moz , DJ Riq & DJ Twonjex
What can you remember as your defining moment that made you realise that you wanted to be a DJ out of all Professions and was it a pleasing choice for your family due to the fact that being a DJ attracts a negative bias to most parents?
I don't think that it was one moment but a number of moments. Nonetheless I guess every time I got an unmerited victory in my deejaying affirmed my decision. My family, well, I lost them in the process. However I guess some day they'll change their minds.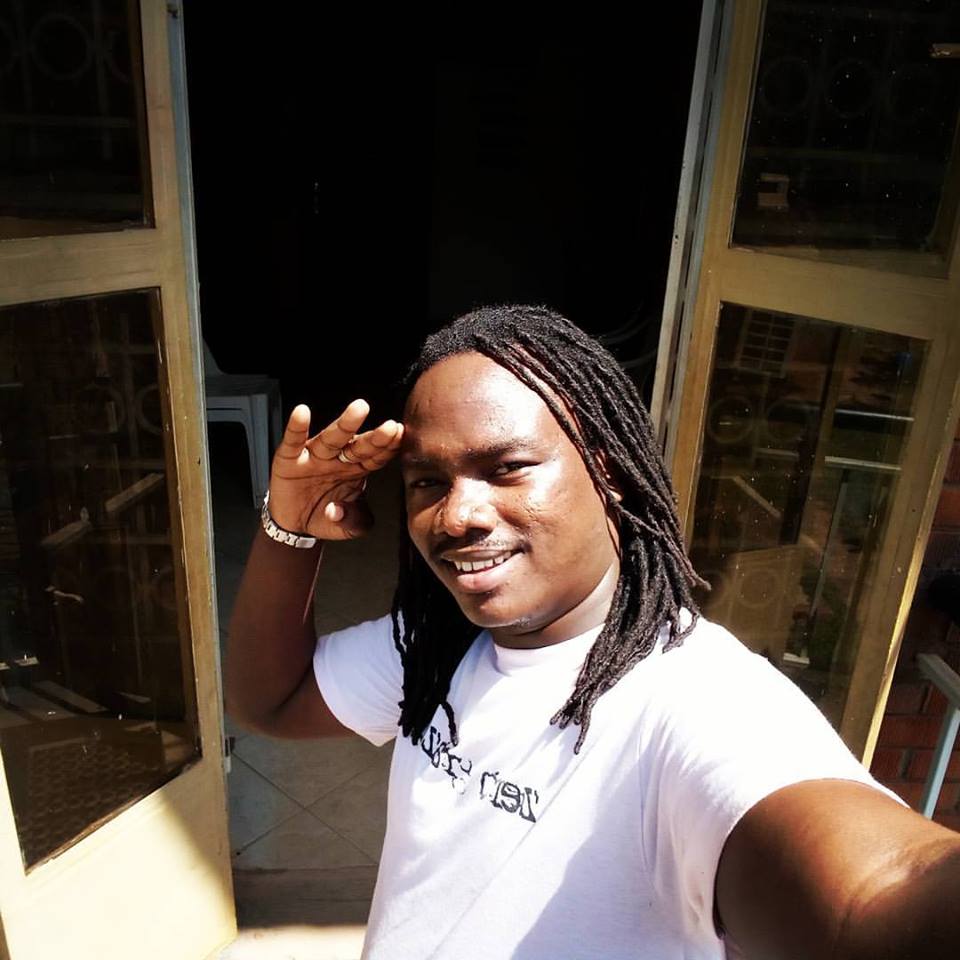 What's current take on the current state of Gospel Deejaying in Uganda and what do you think should be done to improve it?
Well, we are not where we were. We are growing by the day. I guess we just have to take ourselves seriously as deejays so that we can be taken seriously.
Are there any Djs or Personalities you would like to work with?
But am not leaking my list!! ?
You have an event on the 7th of April called the Burn out Silent Disco, tell us more about it and what drove you to incept it?
Well, I do a weekly Christian Party on Spirit FM 96.6, every Friday Night 10PM – 1AM called 'The Burn Out'. So, I thought I should do an event to bring this on Air experience to the people. I initially had four ideas to choose from but I zeroed onto this one due to the fact that it was the only event that could at least be able to showcase both how far Gospel Music has evolved plus how awesome my fellow gospel deejays and I are. Further this event would get the fans to listen to uninterrupted gospel music.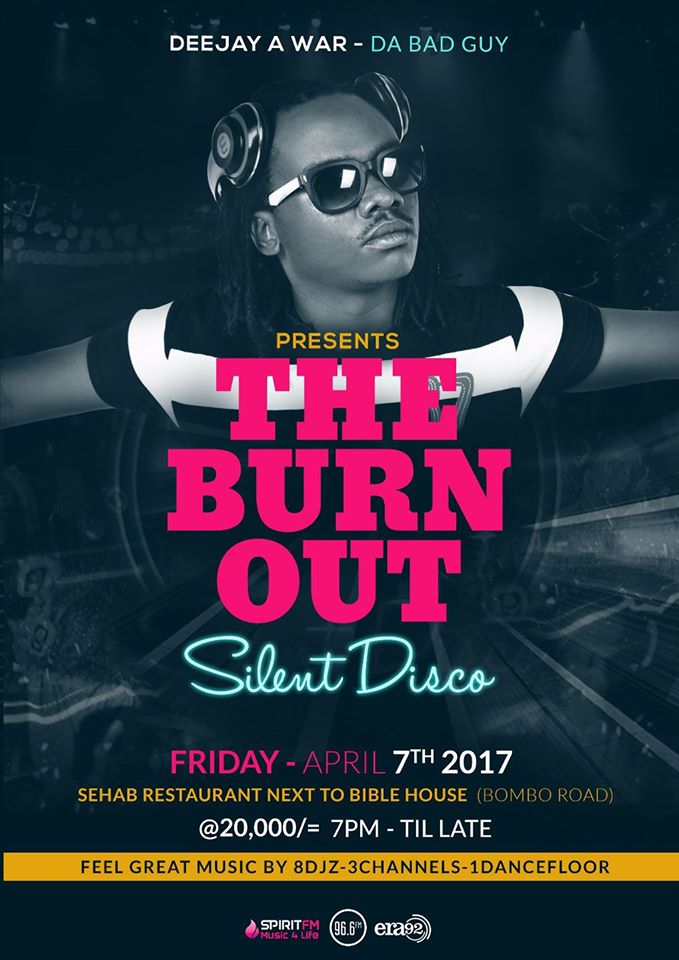 What should people expect at the The Burn Out Silent Disco and what does the Burn out mean?
At The Burn Out Silent Disco. Come ready to experience the cream of Urban Gospel Deejays playing the best in Urban Gospel music. My idea of the show #TheBurnOut was a weekly musical stress reliever.
So when you have had a loooooooooooooooooong week come burn out the Stress with me on 96.6 Spirit FM Music For Life.
You used to do a monthly mix series called the Burn Out Xpress, what made it come to a sudden end?
I felt like The Burn Out Xpress had met it's intended purpose and which was to create awareness for my Friday Night Show, #TheBurnOut. But their shouldn't be any worry, since am now more inclusive, bigger and better project coming through thing August.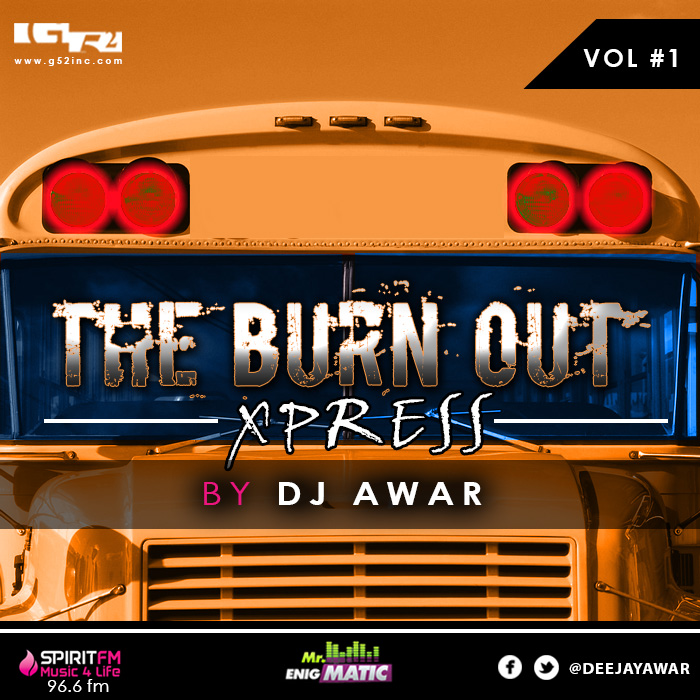 Which people would you like to Credit for your growth?
Those are so  many and really am not a self-made person. I am sure everyone who cared to know about my work,trusted me with their event/ airwaves, said a prayer for me and also everyone who challenged me to think, believed in me and kept pushing me. I classify those as contributors to my growth. I however would love highlight a couple of people:
Wemix Entertainment
For being the first guys to believe in my work and powering my First Ever mixtape series, 'Friday Fever' and for all those 'gig' recommendations. Thank you.
The Entire Gospel DJ fraternity.
Especially DJ MUJI, DJ PERUZ, and DJ Twonjex for being part of my formative stages and staying around till now.
My Spirit FM family.
These guys believe in me too much, their faith in how far I can go in life is at times scary but I am glad to know I have people who have my back.
From management, to my crazy fellow noise makers. Thank you for allowing me mess up your radio programming.
Thank you for dreaming with me and pushing me into the deep end. You guys are fam.
#TeamNoiseMakers
The guys responsible for managing my Social media. You probably know them by another name 'Gospel Eye Ug' you guys are just awesome!
Online Platforms Esp:
UG GOSPEL LIFE , JC LABEL UG , UG CHRISTIAN NEWS, UG EXTRA ,UG SPOTLIGHT, GLOW MAGAZINE & GMP. You are partners in this Kingdom Business.
Finally, I want to thank everyone who never believed in me. You've challenged to keep pushing forward and I hope I have converted a couple of you. I can't exhaust everyone, I hope to do a thanksgiving event sometime to thank everyone I possibly can remember!
Where do you envision yourself in 5 years' time?
I never envisioned myself here today. So honestly 5 years from now, I don't know where I will be at.
What would you define as a recipe for success?
My description for a secret recipe for success is God, I wouldn't be here without him and another crucial factor is consistency.